The forest that was (U1)
Native and introduced plant species are evenly split at Salter Grove with individuals of introduced species much more abundant in the upland woods. At Station A, however, there are more native species growing adjacent to one another than anywhere else at Salter Grove. Look around at the labeled plants. Can you tell which plant is native and which is introduced from appearance alone?
Answer >
It's not possible from appearance alone.
More >
It is possible to see 20 19 (whoops!) native species near this station marker, making it a convenient spot to learn these plants. If you are interested, let's take a roll call. Face the station marker from the Upland Trail to find plants in the diagram.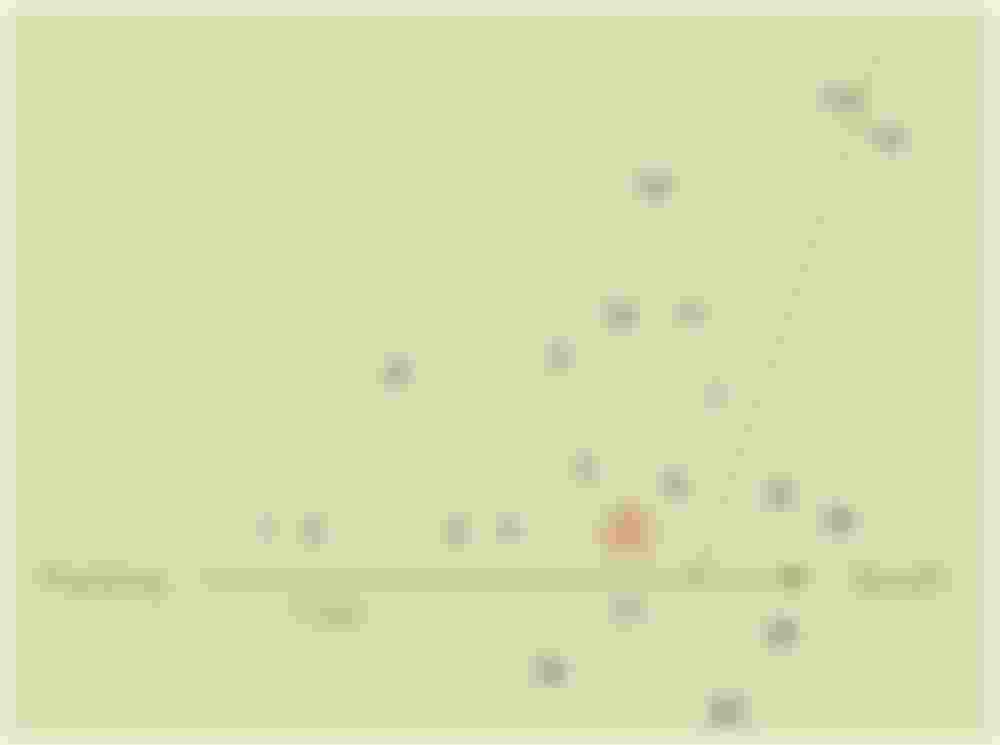 Further south along the Upland Trail, there are individuals of American shinleaf, a relative of blueberries, peeking through the leaf litter at about U1.3.